Big Brother is Watching You
We are all living in the world in which you have to cover your telescreen camera with a piece of duck tape. In modern culture, the term "Big Brother" has entered the lexicon as a synonym for abuse of government power, particularly in respect to civil liberties, often specifically related to mass surveillance. Under his eye, there is no place to hide.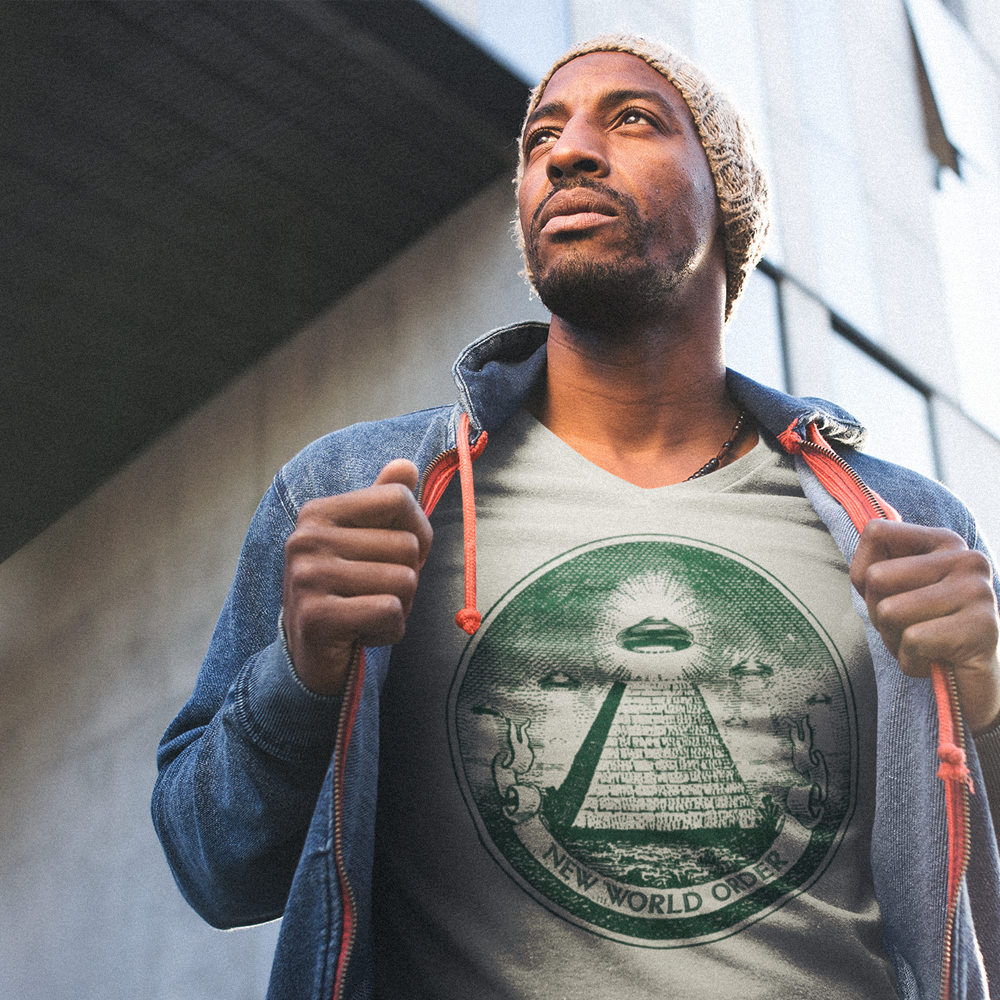 "That Day, the saucers landed.
Hundreds of them, golden,
Silent, coming down from the sky like great snowflakes,
And the people of Earth stood and stared as they descended,
Waiting, dry-mouthed, to find out what waited inside for us
And none of us knowing if we would be here tomorrow."
Ministry of Truth
The Ministry of Truth (Newspeak: Minitrue) is the ministry of propaganda. As well as administering truth, the ministry spreads a new language amongst the populace called Newspeak.
The chemtrail conspiracy theory is based on a belief that there is a secretly organised spraying of the population with mysterious substances left in the sky by high-flying aircraft. One of these ideas is that clouds are being seeded with electrically conductive materials as part of a massive electromagnetic superweapons program based around the High-Frequency Active Auroral Research Program (HAARP).